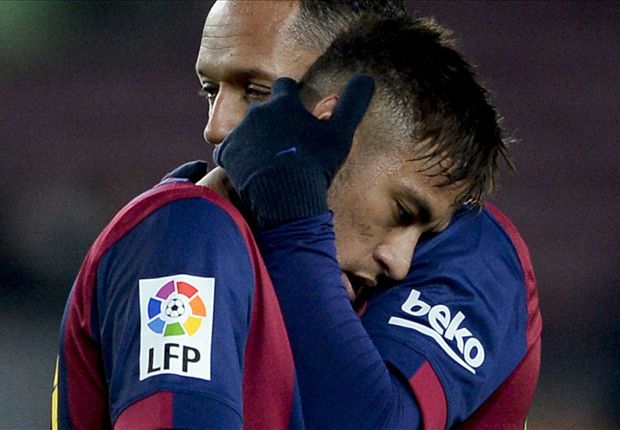 The Catalans have fallen significantly in Deloitte's annual list, with their drop in fortunes on the pitch mirrored on the balance sheet
Barcelona are no longer one of the three highest-earning clubs in the world, having plummeted down the Deloitte Football Money League in 2013-14.
The annual revenue list, topped for an incredible 10th straight year by Real Madrid, shows Barcelona have fallen behind Manchester United and Bayern Munich into fourth place after recording only a €2 million increase in receipts on 2012-13 – the smallest gain among the top 10 clubs.
The blow comes despite the high-profile signing of Brazilian superstar Neymar in the summer of 2013, with commercial revenue having fallen by two per cent over the last two full seasons. The slump also coincides with a period during which the club was at the centre of a scandal which saw the resignation as president of Sandro Rosell.
Austin Houlihan, senior manager at Deloitte's Sports Business Group, told Goal that the drop is a natural response to their relative lack of success in recent times.
"Barcelona is an interesting one insomuch as their revenue growth, when comparing 2013-14 to the previous year, isn't as great as some of the other clubs around them," said Houlihan.
"But really that is a consequence of the previous couple of years prior to the period we're talking about being unprecedented in terms of on-pitch success.
"That on-pitch success they had three or four years ago drove exceptionally high revenue so it's natural that not being quite as successful on the pitch has driven a slightly lower level of growth."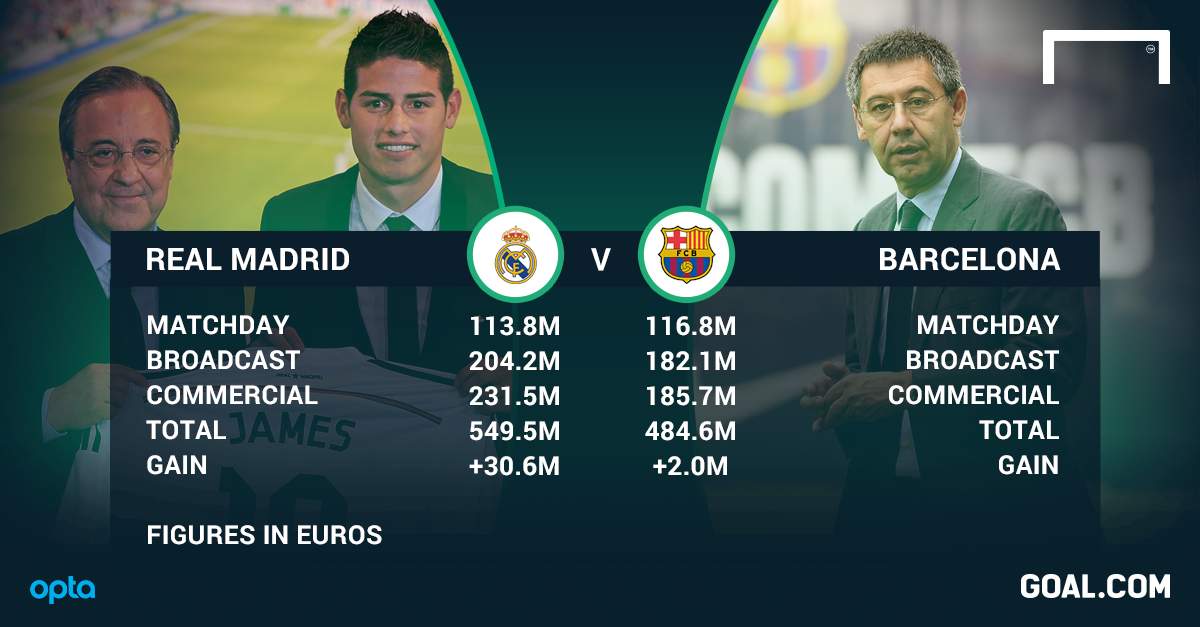 The Catalans' arch-rivals Real Madrid charted highest in the revenue table for a 10th successive year in the same season that saw them lift a 10th European title.
Their total revenue grew by 6% on the previous year to €549.5m, but their gains were not nearly as impressive as those of Manchester United, who recorded a 24% hike on their 2012-13 figure to leapfrog both Bayern Munich and Barcelona into second place.
And while Madrid's reign is likely to extend an 11th season next year, Houlihan says their untouchable streak as football's rich kids could come to a halt before long.
"I think it's true that clubs will naturally close the gap over time. Real Madrid have been top of the Money League for the past 10 years, which is hugely impressive, but will clubs catch up? I think yes," added Houlihan.
"The Manchester United situation is particularly interesting in that in next year's Money League, given they haven't got Champions League football this year, we expect them to drop – they may not even make the top five.
"But the year after, providing they qualify for the Champions League, in the Money League covering the season 2015-16 it is not unreasonable for Manchester United to potentially be at the top."
Paris Saint-Germain also recorded significant increases to maintain their position in fifth place, charting a 19% raise on 2012-13 with €474.2m. A sensational 69% of their income was recorded in commercial receipts, with their sizeable sponsorship deal with the Qatar Tourism Authority accounting for much of that figure.
Elsewhere, Liverpool climbed three places to ninth in the season they regained Champions League football for finishing second in the Premier League, taking AC Milan's place in the top 10.