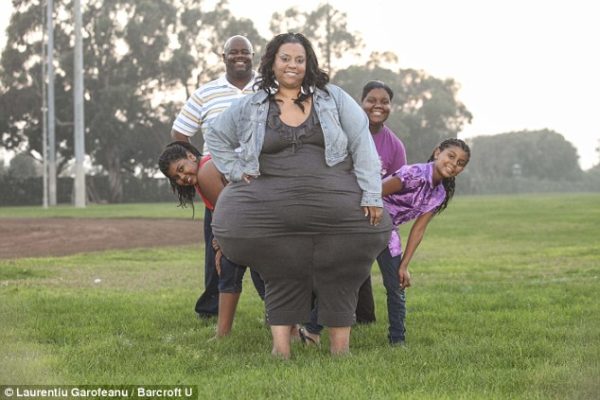 She has been described as the woman with "the world's biggest bottom."
Mikel Ruffinelli, 39, is 5 ft 4 inches tall , weighs 109.5 kg, and has a 40-inch waist. Daily Mail says "with a bumper backside that measures 8ft around, Ruffinelli is the owner of a bottom that is large enough to make even Kim Kardashian's pale in comparison."
The Los Angeles native who is a mother of four, says she is in top shape, and that women envy her body.
"I have an extreme physique. I love my curves, I love my hips, I love my attributes.

I love my shape and I see no reason to diet because I don't have health problems. Men don't fancy skinny girls, they like an hourglass figure," she said.
Rufinelli will be featured in a new documentary titled,
World's Biggest Hips.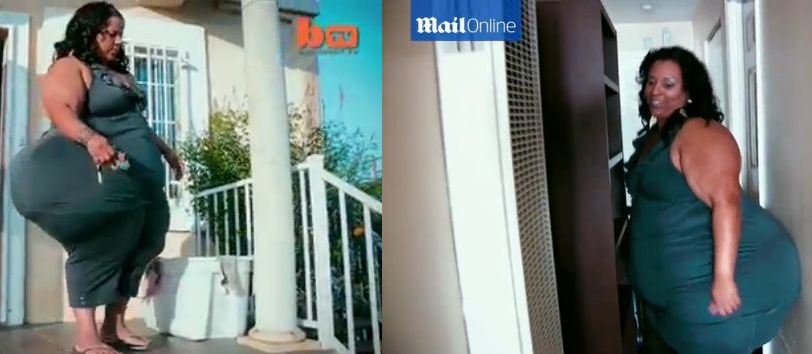 Photo Credit: Daily Mail/BarCroft U/BarCroft Media/Laurentiu Garofeanu